Yesterday, the Bob Moog Google doodle hit Google's home page in some parts of the world (where it was already May 23), but now it's up for the rest of us.
The doodle honors the birthday of Robert Arthur Moog, who founded Moog Music and invented the Moog synthesizer. Here's how Google portrays Moog with its new Knowledge Graph results:
Appropriately, the doodle is playable, not unlike Google's previous Les Paul doodle. I wonder if the Moog doodle is a productivity killer too.
It should be noted that the doodle's interactivity does not work for everyone. So far, it's unclear why this is the case. We tested in in the office, with the same browsers on identical machines. For some it worked, and for others, it didn't. When it doesn't work, it just clicks through to Google's search results for "Bob Moog". This is essentially how Google's non-interactive doodles work.
Like the Les Paul doodle, you can also record your music with the Moog doodle. Perhaps this one will get Rickrolled too.
Google's interactive doodles are generally among their most popular. Beyond these two, the Pac-Man and Freddie Mercury doodles stand out in one's memory: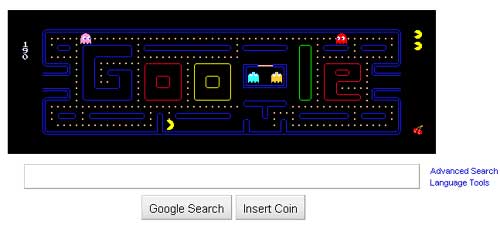 Earlier this week, Google ran a doodle created by a second grader who won the company's annual Doodle 4 Google contest.
Now, enjoy Junip enjoying a Moog: