Google's Blogger has released a new Android app that allows bloggers to update on the go.
With the app, users can switch between different accounts and blogs (for which they have author rights) and post accordingly. You can compose posts, attach photos, assign labels, and save them as a drafts or go ahead and publish them.
"Saving as draft is handy if you need to wait until you have Internet connectivity," notes Blogger's Vinay Sekhri.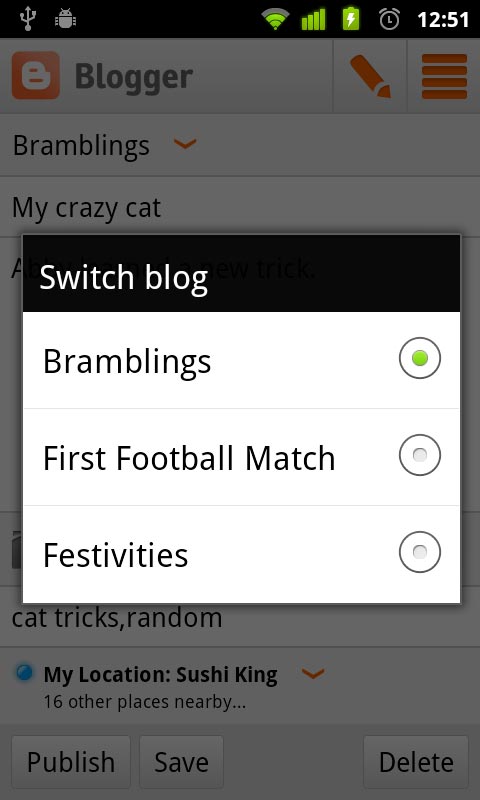 "If you see something interesting, you can take a photo directly from the app and include it in the blog post," Sekhri adds. "You can also browse your gallery to include the ones you like." The app also makes Blogger an option for sharing photos as you come across them in the gallery or on a website.
The app also comes equipped with a feature that lets you share your location by simply activating the location bar and selecting the correct location. The location info will appear in the blog post.
Users can view saved and published posts by going to list view, and when you long-press on a published post, it brings up a menu including the option to view your post in a browser.
The app is now available in the Android Market. The company says while it is only for Android right now, the app will make its way to other smartphone platforms in the future.