Blockbuster is trying to make some gains in the mobile space by being the exclusive movie download service for T-Mobile's upcoming HTC HD2 smartphone.
"Available exclusively from T-Mobile, the HTC HD2 is like putting Blockbuster in your pocket," said Kevin Lewis, senior vice president of digital entertainment at Blockbuster.
"T-Mobile and HTC have a long history of partnering to deliver innovative, cutting-edge products – and we're glad to provide customers the latest way to enjoy entertainment from Blockbuster."
The mobile movie application for Blockbuster On Demand is part of the company's multichannel offering to connect users with over 100,000 movies, televisions shows and games.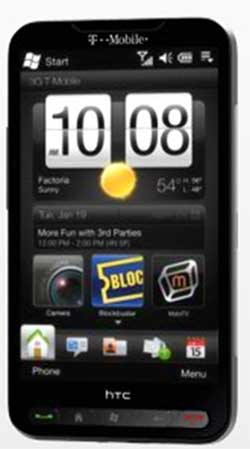 Users will be able to buy or rent movies and download them to their smartphone via Wi-Fi. Users can also buy content on their HTC HD2 phone and watch it on a Blockbuster On Demand enabled TV set or Blu-ray player. The app does not have any monthly fees, allowing users to pay as they go.
The move by Blockbuster could help it to better compete against rival Netflix, which does not yet offer streaming video to a mobile devices.