A few teasing emails may be on their way from Redmond to Mountain View and Sunnyvale this morning. New comScore statistics shows that Bing managed to increase its share of the search market in January, while Google and Yahoo both lost ground.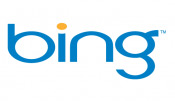 Bing's share hit 11.3 percent in January, up 0.6 percent from its December standing of 10.7 percent, according to comScore. That's a reasonably significant gain, especially given Bing's smallish starting point.
What's more, 0.6 percent is the exact amount of share that Google and Yahoo lost between December and January, so Bing appears to be catching up to its larger rivals (as opposed to just beating up AOL and Ask).
Specifically, Google's market share decreased from 65.7 percent to 65.4 percent. Yahoo's share shrunk from 17.3 percent to 17.0 percent.
So again, cue the teasing emails. And maybe even plan for a reordered search hierarchy. If these exact rates of gains and losses persist for another seven months, Bing will pass Yahoo, putting Steve Ballmer's search engine in second place and perhaps in a position to start making Google sweat a little.
Related Articles:
> Microsoft Exec Talks Bing Success/Profitability
> Bing Now Offering More Finance Information