Microsoft has improved its autosuggest feature on Bing to provide more timely results.
On the Bing Search Blog the company says that its research found 45 percent of search queries result either in a user conducting an immediate re-query, or quitting the page altogether.
As an example Bing cites the Golden Globe Awards and says its autosuggest now provides the latest news and information about recent winners.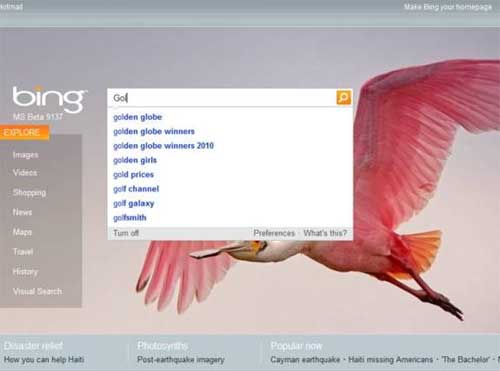 The Bing Blog offers more details. "We at Bing are continually improving the performance of autosuggest to reduce these problems. In fact, we recently incorporated breaking news and hot trending queries within autosuggest. Updated every 15 minutes, trending queries balance timeliness and relevance to connect you with the most prominent or topical events happening now."

Related Articles:
> Bing Gets New Health Search Features
> Bing Gets A Bunch Of New Search Features
> Link Building For Bing Rankings: Dos And Don'ts