The BBC said today it is launching new U.S. edition website along with a redesign with advertising partner HP.
"Building on the incredible journalism already available on BBC.com you're going to see more analysis, more insight and more perspective that connects the dots on events and issues that affect us all in the U.S.," said Miranda Cresswell, SVP, BBC.com.
"Our new redesign will make it even easier to find, use and share this great content."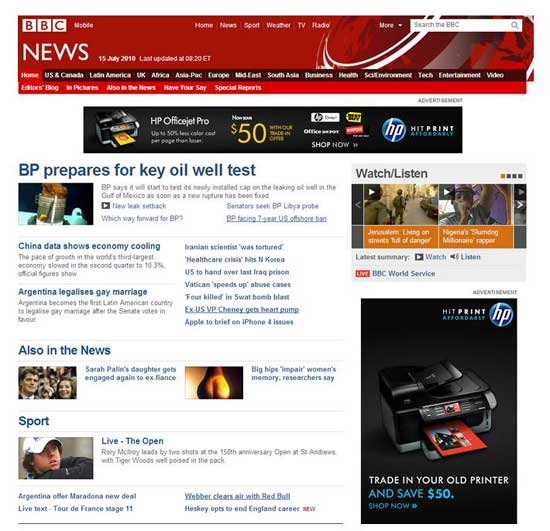 The new U.S. edition will be staffed by a new team of online journalists now based in the BBC's Washington, DC bureau, led by BBC.com Editor, U.S. Matthew Davis.
Later this summer, BBC.com will launch a travel section, in partnership with its sister company Lonely Planet. It will be led by former NYTimes.com Travel & Style Editor, David G. Allan who was recently appointed Editorial Director, BBC Travel. Improved sports, technology, business and entertainment sites will launch soon.
BBC.com also offers apps, including BBC News and the BBC Sports app. The BBC News app is the sixth most popular app in the U.S. BBC.com attracts over 16 million users a month in the U.S.