We know, we know: many individuals will view this as an invasion of privacy, or at least a potential cause for embarrassment. Still, you may find it interesting to learn that a bathroom scale is now able to inform Google Health (along with users' Twitter followers) of a person's weight.
No one's kidding around here. According to an official press release, "[T]he Withings WiFi Body Scale can provide updates to a user's Google Health profile wirelessly in real-time using its built-in WiFi connection. . . . [T]he scale will automatically update the user's weight and fat mass to their Google Health profile."
As for the Twitter integration (which isn't enabled by default), that's actually been in effect since November. It just seemed worth mentioning.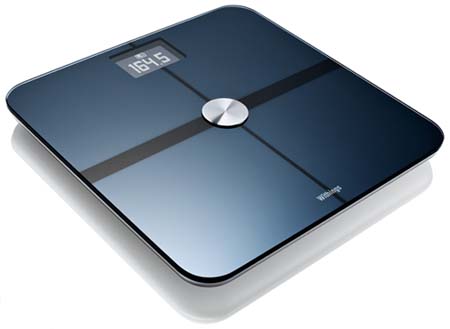 Now, for the ramifications. The Withings scale costs a somewhat pricey $159, so this development isn't likely to have any big effect on everyday life. Still, since it's not unaffordable, doctors who like the idea of Google Health may start recommending the scale to patients, giving it real traction.
From there, the price of the tech would almost certainly go down, and more models would come out, leading to a greater market share.
Or not. Internet-connected ovens, washers, and dryers haven't been overly successful, and there's no question that the Withings WiFi Body Scale would take a lot more getting used to.
Related Articles:
> Google Wants To Save Your Life (Or Help End It)
> Google, Microsoft Endorse Declaration Of Health Rights Data