Barnes & Noble has introduced "PubIt!" a platform for independent publishers and authors to digitally distribute their content through BN.com and the company's eBookstore.
PubIt! uses a Web-based platform for publishers to independently set up their accounts, upload their eBooks, set the list price and track their sales and payments. Publishers can price their titles between $0.99 and $199.99 and receive a royalty based on the given price.
For PubIt! eBooks priced at or between $2.99 and $9.99, publishers receive 65 percent of the list price for sold content. For those priced at $2.98 or less, or $10.00 or more, publishers receive 40 percent of the list price. New PubIt content will be available for sale within 24 to 72 hours after upload.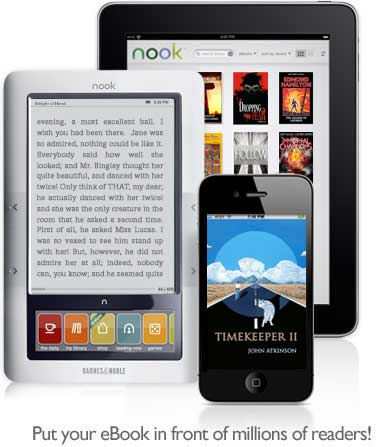 Publishers with U.S. rights to their content can easily upload their ePub files or their Microsoft Word, TXT, HTML or RTF files which the PubIt! platform will convert to ePub at no cost. Publishers can also see how the content will look on one of Barnes & Noble's eReading devices using the Nook emulator.
Works offered through PubIt! will be merchandised through special promotions on Barnes & Noble's eBookstore, including a PubIt! bestseller list, and select content will be featured in e-mails, newsletters and throughout BN.com.