U.S.-based Android users are an active (and likely multiplying) bunch, according to new data from a mobile payment specialist called Bango. The company's determined that, between the first and second quarters, the volume of Web browsing conducted on Android devices increased by a whopping 400 percent.
The organization that many people see as Google's top competitor in the mobile space didn't fare nearly as well. Bango explained in an official statement, "In comparison the volume of growth from Apple devices was just 13% over the same period, representing an actual percentage market share decline of 16%."
Those details seem sure to cause a few people in Cupertino to direct curses at Mountain View.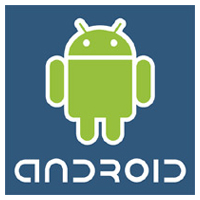 The BlackBerry platform managed to beat both Android and iOS in terms of users' Web browsing, however, and so both Google and Apple may still have some work to do when it comes to attracting advertisers.
Ray Anderson, the CEO of Bango, noted, "Even with the advent of Apple's new iAd platform and Google's acquisition of AdMob, BlackBerry still represents the best volume opportunity for mobile advertising in the USA."
Anyway, it looks like much of Android's growth occurred thanks to smartphones created by HTC, and in the overall mobile devices market, Sony Ericsson, LG, Motorola, and Samsung also increased their market shares.