Several changes in Baidu's executive lineup occurred today, and fans can take heart in the fact that two of them came about as the result of promotions. The third is a little more troubling, insofar as Baidu's chief operating officer resigned "for personal reasons."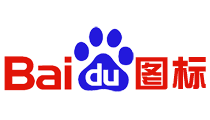 The term "personal reasons" has represented any number of realities, of course. A person may be experiencing health or family issues, which is always unfortunate. Or he (or she) may be either fed up with a company or getting fired.
We'll leave the speculation to you. In any event, the resignation of Baidu's COO, Dr. Peng Ye, was effective immediately, which is an interesting fact. Then here's one more potentially relevant detail before we move on: he was with Baidu for about 20 months.
The first of the two happier items relates to Haoyu Shen, the former vice president of business operations, being promoted to senior vice president. The second involves Zhan Wang, the former senior director of business products, being promoted to vice president. So there are two probable signs of success at Baidu.
Baidu's stock has edged down a bit on after-hours trading, but all in all, shareholders seem to be taking these developments in stride.
Related Articles:
> Baidu Pummeled Following Low Forecast