Chinese search company Baidu shows no signs of slowing down when it comes to making money. Late yesterday, the company released its fourth quarter earnings report, and analysts' expectations were surpassed in pretty much every respect.
To sort of cut to the chase: Baidu's stock is up 6.69 percent in early morning trading, which shows the degree to which the company impressed investors. Jumps like that don't occur on an everyday basis.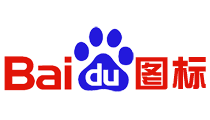 As for some details, Baidu reported $371.3 million in net revenue (a 94.4 percent increase from a year earlier) rather than the $360.3 million analysts had forecast. Also, the company reported $175.9 million in net profit (up 171.3 percent) instead of $156.2 million.
That led to earnings per share of $0.50 versus analysts' estimates of $0.46.
Robin Li, Baidu's CEO and chairman, stated as a result, "This has been another quarter of outstanding performance for Baidu, with market momentum and our continued improvement in monetization fuelling top line growth. Baidu continues to build upon our clear leadership in China's search market. Looking forward we will further integrate search with online activities such as e-commerce and social networking and I am confident that Baidu will remain at the center of China's Internet ecosystem."
Baidu's execs expect it to continue to return good financial results, as well.