The Chinese search company that is more or less the Google of its home market has sued another organization over its security software. Baidu said in its lawsuit that Qihoo 360's Safe PC software unfairly identifies its toolbar and address bar as malware.
Indeed, there doesn't seem to be much disagreement on that point. According to Michael Kan, Qihoo 360 said in a statement, "In providing search results, Baidu has made no obligation toward protecting its users. Baidu is not a security company. Baidu should check to see if these two software programs are operating correctly."
Baidu seems to feel that Qihoo 360 owes it a formal apology – and rather a lot of money – however.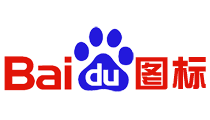 Baidu's suit actually seeks to make Qihoo 360 publish an apology on all of its properties and a few other prominent sites, cover its legal expenses, and then pay 10 million yuan (or about $1.47 million) in compensation.
It's possible Baidu will pull off a win and attract some users as a result of this push, too, as the Beijing No. 2 Intermediate People's Court has accepted the case.
We'll see what happens. Unfortunately, there doesn't yet seem to be a timetable in terms of a resolution.