Assuming they haven't already done so, it wouldn't be surprising if Baidu's execs decide to send some thank you notes and fruit baskets to their counterparts at Google. Baidu released its first-quarter earnings report late yesterday, and – due in large part to Google's recent moves – the last few months went well, and the future looks even brighter.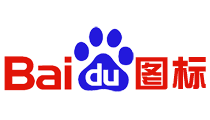 Analysts though Baidu would report revenue in the neighborhood of $180.1 million and earnings per share along with lines of $1.50. Instead, the company reported $189.6 million in revenue (a 59.6 percent year-over-year increase) and earnings per share of $2.10.
This led Robin Li, the chairman and CEO of Baidu, to observe in a statement, "We delivered a quarter of record revenue and strong profitability despite the usual seasonality associated with the Chinese New Year holiday."
As for the next quarter, Baidu thinks it will earn something like $268.1 million to $274.0 million in terms of revenue, which should represent a 67 to 70 percent year-over-year increase.
All of this good news and optimism has sent Baidu's shares up an impressive 14.10 percent in pre-market trading. Perhaps some shareholders' association will also spend a few bucks to genuinely thank Google for its decision, then.