Earlier today, SES Chicago 2010 kicked off, and Avinash Kaushik, Market Motive's cofounder and Google's analytics evangelist, got it off to a good start by delivering the keynote. The main topic was search engine marketing.
Coverage of SES Chicago will continue. Stay with WebProNews for more notes from the event this week.
Kaushik indicated that many people don't understand search and SEM. He recommended becoming more familiar with (and successful at) them by embracing analytics. Try to get great at keyword discovery via competitive intelligence, for example, looking at audits and who's bid on what historically.
Then it may be a good idea to experiment with behavioral targeting. Don't obsess about tools, Kaushik suggested – just try to understand the landscape, identify gaps and opportunities, and execute like crazy.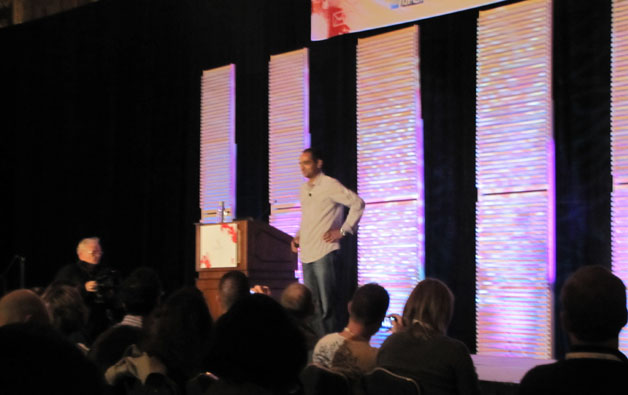 Later, Kaushik indicated that the magic of search is the tail, and although the number of keywords in the tail can pose a major problem, he proposed a solution. Just focus and sort through the data, using logical filters, and keep an eye on visits, new visits, and bounce rates.
You can solve anything with a good algorithm, Kaushik stressed, and by focusing on bounce rates, you'll get the highest return on investment.
Finally, a few other ideas Kaushik put forward include utilizing tag clouds, keyword trees, and looking beyond the top ten rows of datasets.
People don't focus enough on business outcomes, he concluded. It's necessary to look at the whole search engine marketing process and consider what's of value.
WebProNews writer Mike Sachoff contributed to this report.