At least in certain parts of the world, Google has revised its approach to connecting people with security products. Avast Free Antivirus is now included in eight different versions of the Google Pack bundle of software.
Try to download Google Pack in Czech, French, German, Italian, Polish, Portuguese, Russian, or Spanish, and you'll see Avast's logo among symbols for Chrome, Google Earth, Picasa, and a handful of other things. This endorsement should help Avast Free Antivirus Version 5 find its way onto more than a few new computers.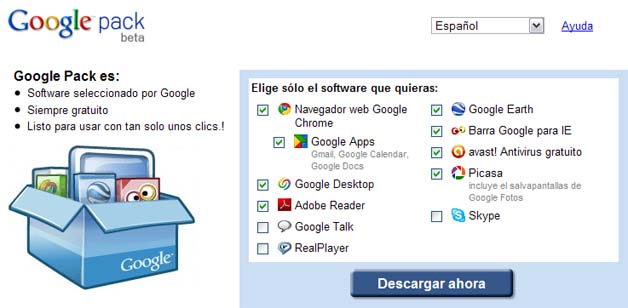 Of course, the odd thing is that Spyware Doctor with Anti-Virus, and not Avast's product, is still recommended to anyone who takes a look at Google Pack in English. Whether this is because the change is experimental or Google's been caught mid-rollout is hard to say.
Or perhaps Google's just really trying to split hairs with regards to what security software is most effective in different markets.
It's likely that the adjustment represents some form of payback, though. Alex Chitu, who wrote about it, also noted, "In December, Avast's blog announced that the software will offer users the option to install Google Chrome."
Related Articles:
> Google Talks Open Internet Goals, Files FCC Submission
> Gmail Switches To Default Https Encryption Following Attack