AT&T has launched a new music application that combines a number of different apps into one multifaceted application.
The AT&T Music application is available on three feature phones including the LG Xenon, Samsung Solstice and Samsung Impression. The company said it plans to make the service available as a download on additional handsets soon and will being preloading it on devices this summer.
The AT&T Music application allows users to access 40 commercial-free radio stations, customize radio stations, use song match to identify a tune by holding the phone up to music playing on the radio or TV, search for lyrics, preview, buy and download songs, and listen to personal music saved on the mobile device.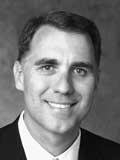 "We've long been a leader in mobile music and have been at the forefront in evolving the category to offer some robust experiences, but those experiences have largely been available though separate applications," said Mark Collins, senior vice president of Data and Voice Products for AT&T Mobility and Consumer Markets.
"We recognized a need to create a 'no dead-ends' experience that weaves together all of the most popular music services, so customers don't have to jump in and out of different applications depending on how they want to access mobile music."
AT&T plans to enable full song and album downloads through deals with Sony Music Entertainment, EMI Music and indie distributor The Orchard. More content providers will be announced in the future.
The service is available for $6.99 per month to customers who subscribe to an unlimited data plan. Song and album purchases are charged separately.