AOL has launched a beta version of Advertising.com Ad Desk, a new self-serve display ad platform targeted at medium- sized advertisers.
AOL's Ad Desk will allow advertisers to have more control of their online ad campaigns. Ad Desk will allow advertisers to access demographic information and audience size across AOL's various properties.
"Transparency and control are the future of online advertising," said Jeff Levick, Executive Vice President, AOL Advertising. "Providing clients with a greater level of personalized control over digital marketing campaigns is paramount as organizations continue to look for innovative ways to promote their brands and evaluate their ROI when planning campaigns.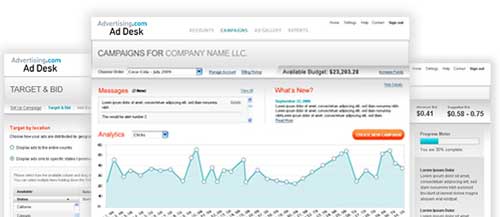 "We believe Advertising.com Ad Desk is our client's on-ramp to display advertising as it provides increased self-management and access to proprietary AOL information that has previously never been available."
AOL said its Advertising.com Ad Desk platform will evolve over time to meet the needs of larger agencies and advertisers.
"This is a beta version of Advertising.com Ad Desk," added Levick. "We are working directly with larger agencies and advertisers now to define the future updates of this tool to ensure it meets their needs and requirements as well."