Mobile ad network Millennial Media released its latest Mobile Mix report this morning. Android is now officially the number 2 OS on Millennial's network. The Android OS grew another 47% month-over-month. Since January, Android has grown 690%. Android surpassed RIM as the number 2 OS on the network.
Apple ad requests increased 24% month-over-month, but are actually down 15% since January. iPad ad requests grew 327% month-over-month, however.
Here are the top manufacturers and devices: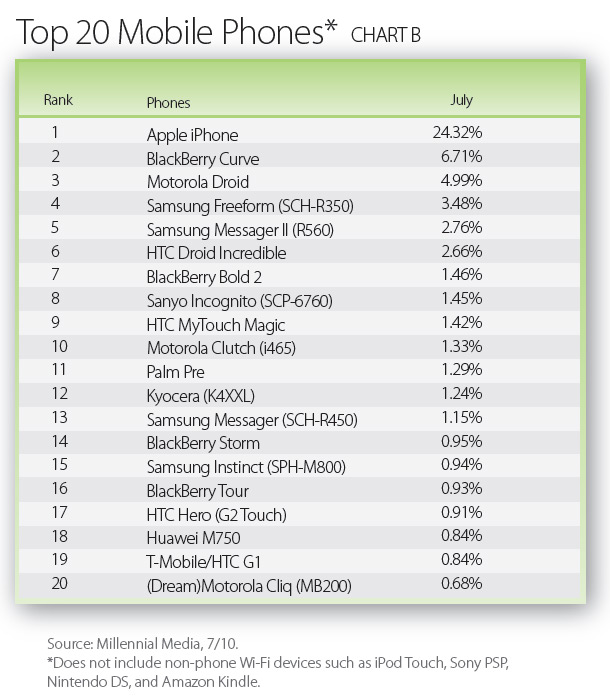 There was a significant increase in app developers programming for RIM's platform. RIM apps represented 11% of the US Developer Platform Usage Mix. This was a increase of 9%, and represents the increased importance app developers are placing on the RIM platform, the firm says.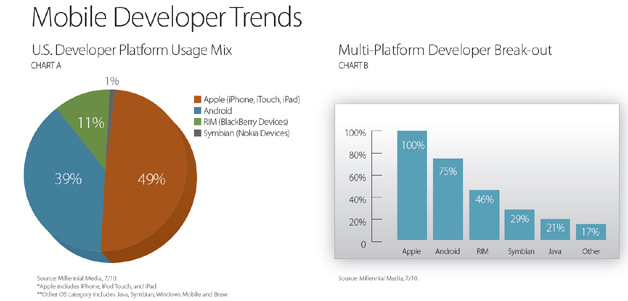 Shopping and retail apps entered into the top 10 Mobile App Channels, perhaps reflecting a potential back-to-school trend, Millennial notes.
Smartphones and connected devices increased their impression share 7%, and now represent 68% of the total impression share. Millennial says this is an example of the continued demand consumers have for a rich media experience they cannot get on a feature phone.