Payments looks to be one of the most important battle fields on which the big tech companies are engaging. We've known for some time that Google would be getting into the NFC-based payment realm – in other words, you will be able to go to a restaurant or store and pay with your Android smartphone by waving or tapping, as opposed to having your credit card swipe.
Rumor has it that Apple will go a similar route with the iPhone, but it's looking like it might be a while.
The credit card companies are on board. According to a new report from the Wall Street Journal, Mastercard and Citigroup are partnering with Google to "embed technology in Android mobile devices that would allow consumers to make purchases by waving their smartphones in front of a small reader at the checkout counter" – this according to "people familiar with the matter."
Let the record show that Google has already provided NFC technology in the Gingerbread version of Android, and the Nexus S phone.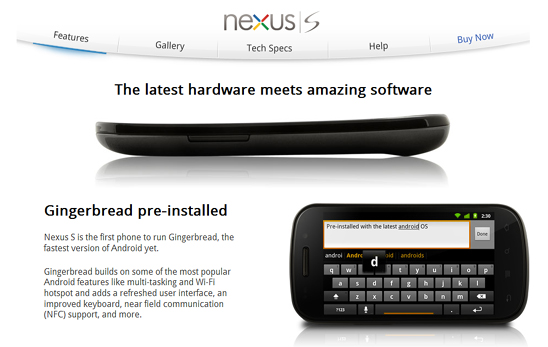 The journal finds that this is about more than just Android and payments, however. It has important implications for Google's core source of revenue – advertising. According to the report:
The planned payment system would allow Google to offer retailers more data about their customers and help them target ads and discount offers to mobile-device users near their stores, these people said. Google isn't expected to get a cut of the transaction fees.
…
These phone users also would be able to get targeted ads or discount offers, which Google hopes to sell to local merchants. They also could manage credit-card accounts and track spending through an application on their smartphone, the people said.
Remember when Google offered to buy Groupon, and we were all waiting to see how Google would approach the deals space after being rejected? Well, here it is – or at least part of it. Marissa Mayer recently made a point of noting that Google already has some Groupon-like products. I don't expect that they'll stop looking for more ways to penetrate the space either.
Interestingly enough, the whole cash register approach is also something Groupon itself is looking into. As reported earlier this month, the company is in talks with cash register manufacturers, trying to get Groupon-friendly features installed, and intends to start testing on the approach.
As far as the Google story, it will reportedly be VeriFone supplying the cash register systems. Bloomberg recently reported: "The company will pay for installation of thousands of special cash-register systems from VeriFone Systems Inc. (PAY) at merchant locations, said one of the people, who requested anonymity because Google's plans haven't been made public."
VeriFone is the company that recently launched a smear campaign against another payment acceptance company – Square. VeriFone CEO Douglas Bergeron criticized Square's security and showed off a skimming application to prove his point – only his point was widely disputed by Internet posters, and of course by Square co-founder Jack Dorsey, who noted that his accusations overlooked "protections already built into your credit card."
In fact, it is these same protections that will allegedly keep NFC technology safe for transferring payments as well.
The fruits of Google's initiative are expected to be released this year.