Amazon has introduced a new version of the Kindle DX with a lower price of $379 (down from $489) and 50% better display contrast.
"There's no turning back once you read on our beautiful new Kindle DX screen," said Steve Kessel, senior vice president, Amazon Kindle. "With 50 percent better contrast and darker fonts, you'll find it easier than ever to read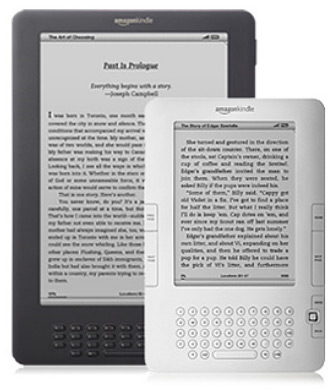 wherever you happen to be, whether it's outside in bright sunlight or under the low light of your living room. We're excited to offer the new Kindle DX with free 3G wireless at the lower price of $379."
The device has a 9.7-inch screen and a new graphite enclosure. It's available for pre-order starting today. It will ship on July 7th.
The release comes less than two weeks since Amazon announced that it was lowering the price of its previous version from $259 to $189, in response to Barnes & Noble's release of a low-priced e-reader. In that time, Amazon has also added the ability for users to see embedded video and hear audio clips within Kindle books in its Kindle apps for the iPhone, iPad, and iPod Touch. The company has also started a new royalty program for Kindle authors.