Amazon said today its Kindle App for iPad is now available in all countries where the device is sold.
The move by Amazon comes as Apple today launched its iPad internationally in Australia, Canada, France, Germany, Italy, Spain, Japan, Switzerland and the UK.
Amazon says the Kindle for iPad app will complement its Kindle reader, offering its synchronization technology of books across a number of Kindle apps, and an interface designed for the look and feel of the iPad.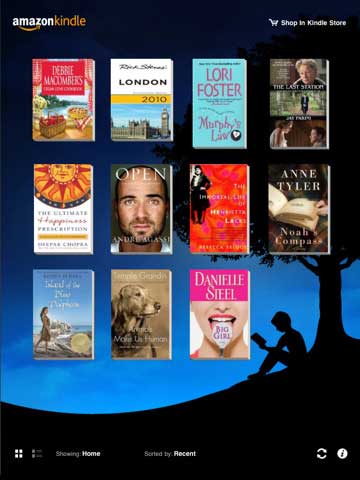 "We're thrilled to make Kindle for iPad available to readers around the world," said Jay Marine, director, Amazon Kindle. "Kindle for iPad includes all the features customers love about Kindle for iPhone, including great selection and synchronization of their books across a variety of Kindle apps, along with a beautiful new user interface tailored to the look and feel of iPad."
"Kindle for iPad is the perfect companion for the millions of customers who already own a Kindle or Kindle DX, and a way for customers to download and enjoy books even if they don't yet have a Kindle."