In an objective sense, Amazon's an impressive company, and its stock's performance (up 41 percent in the last year) means investors who value money should respect it.  But Amazon seems to have done a great job balancing financial acumen with people smarts, earning the top spot on a "reputable companies" list today.
Forbes Media and a consulting firm known as the Reputation Institute awarded Amazon that spot after surveying almost 33,000 consumers in January and February.  Amazon earned the highest score out of the 150 largest U.S. companies included in the study, which is quite an accomplishment.
Anthony Johndrow, a managing partner at the Reputation Institute, observed in a statement, "The reputation economy of 2011 is characterized by a heightened focus on three things: trust in companies and leaders rather than product brands, multiple stakeholders and their interactions, and building a connection between a company's reputation strategy and its business strategy."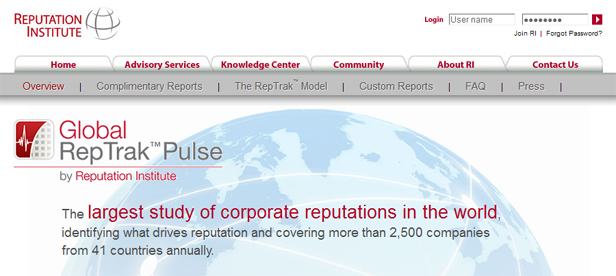 Anyway, second and third place went to Kraft Foods and Johnson & Johnson, if you're curious, and moving onto companies we cover on a regular basis, Google managed to place ninth.
Then Apple and Microsoft finished side by side much farther down the list in 46th and 47th places, while eBay came in 81st, not far behind Best Buy (at 78th).
Congrats to Jeff Bezos and the entire Amazon team.  Congrats to Amazon's shareholders, too, for that matter, considering the company's stock rose 1.28 percent today.
Google's stock fell 3.16 percent as shareholders still appear to be nervous due to Larry Page taking over as CEO.