Last week, Amazon announced that it has added over 4,000 new items to its Prime Now same-day service. It also announced that Chicago is getting local store delivery from Plum Market, Sprinkles Cupcakes, and My Fit Foods.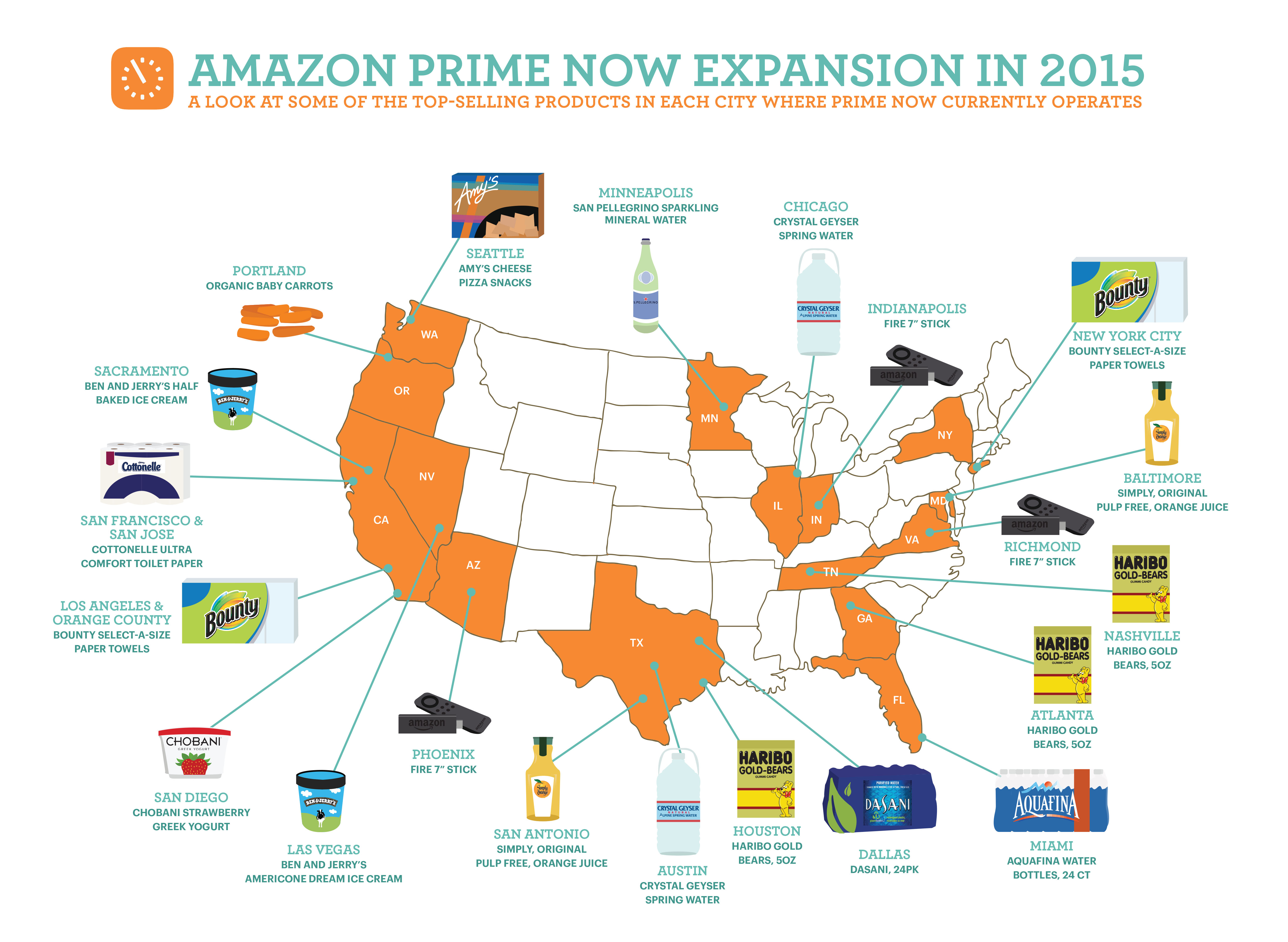 Today, Amazon announced another expansion of Prime Now with restaurant delivery in Austin. Starting immediately, Prime Now customers in the city can utilize one-hour delivery from local restaurants and food trucks, including Boteco ATX, Chi'Lantro, Clay Pit, Michi Ramen, Moonshine Patio Bar & Grill, Southside Flying Pizza, Sugar Mama's Bakeshop, Terry Black's Barbecue, The Backspace, and others.
With the app, Austin customers can view participating restaurants and menus, place orders, track the status of their delivery, and watch the driver travel in real time. When an order is placed, Amazon's drivers deliver the food in an hour or less.
"Austin is a haven for people who love great music, great weather and great food," said Gus Lopez, GM of Amazon Restaurants. "That's a perfect fit with restaurant delivery on Prime Now: we take care of mealtime so our customers have more time for the things they love."
You can see the full list of participating restaurants below (with more to come).
100 Pizzitas
416 Bar & Grille
aRoma Italian Kitchen & Bar
Arpeggio Grill
ATX Boudain Hut
Austin Daily Press
Austin's Habibi
Bacon
Barlata Tapas Bar
Benji's Cantina
Billie Jean's Burger Pub
Bombay Dhaba
Boteco ATX
Cazamance
Chi'Lantro
Chinatown
Clay Pit
Conscious Cravings
Cool Beans
Daily Juice Cafe
Delicious Thai
Dock & Roll Diner
Emerald Tavern Games & Cafe
Fat Sal's Deli
Gus's World Famous Friend Chicken
Heros Gyros
Il Forte
J. Black's Feel Good Kitchen & Lounge
Juice Austin
Kesos Taco House
La Cocina de Consuelo
Llama's Peruvian Creole
Mama V's Quezzadillaville
Michi Ramen
Mighty Bird
Monkey Nest Coffee
Moonshine Patio Bar & Grill
NO VA Kitchen & Bar
People's RX
PhoNatic
Pie Plante
Pommes Frites Etc
Rebel Pizza Bar
Republic of Sandwich
Rockaway Beach ATX
Rollin Smoke Barbecue
Royal Jelly
Saffron
Sagra
Sala & Betty
Shawarma Point
Slake Cafe
Snap Kitchen
Southside Flying Pizza
Sugar Mama's Bakeshop
Taco Flats
Tamale House East
Tea Haus
Terry Black's Barbecue
The Backspace
The Halal Bros
Thistle Cafe
Way South Philly
Xian Sushi and Noodle
Image via Amazon