Amazon is acquiring the remaining shares in LoveFilm, which is often referred to around the web as the "Netflix of Europe". Amazon already owned a 42% stake in the company.
The move makes tons of sense considering that Amazon already had such a stake, and the fact that Amazon doesn't already operate a similar business in Europe. Netflix has not expanded globally on a large scale yet either, though it seemingly plans to soon.
"LOVEFiLM has been innovating on behalf of movie rental customers across Europe for many years and with the advent of the LOVEFiLM player, they are further delighting customers by streaming digital movies for their immediate enjoyment," said Greg Greeley, Amazon's Vice President of European Retail. "LOVEFiLM and Amazon have enjoyed a strong working relationship since LOVEFiLM acquired Amazon Europe's DVD rental business in 2008, and we look forward to a productive and innovative future."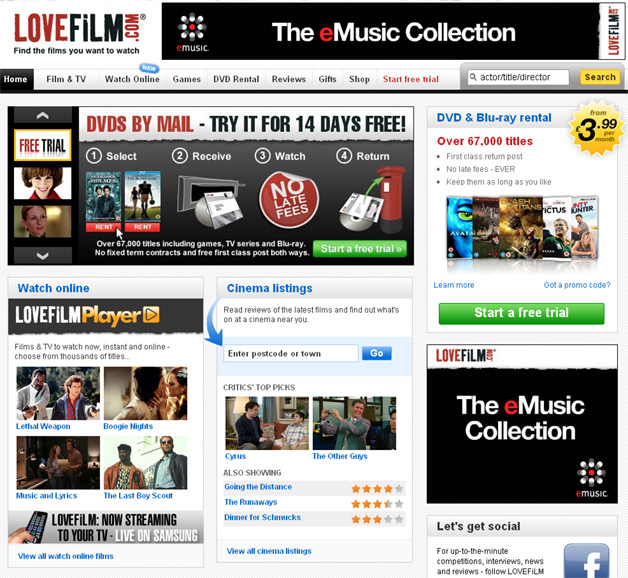 "The deal is a winner for the members who love LOVEFiLM because of its value, choice, convenience and innovation in home entertainment," said LoveFilm CEO Simon Calver. "With Amazon's unequivocal support we can significantly enhance our members' experience across Europe."
Competition could one day get interesting between Netflix and Amazon on the European front. Both companies earned top customer satisfaction scores in ForeSee Results' E-Retail Satisfaction Index. For now, Amazon will have a pretty big advantage, however. LoveFilm currently operates in the UK, Germany, Sweden, Norway and Denmark.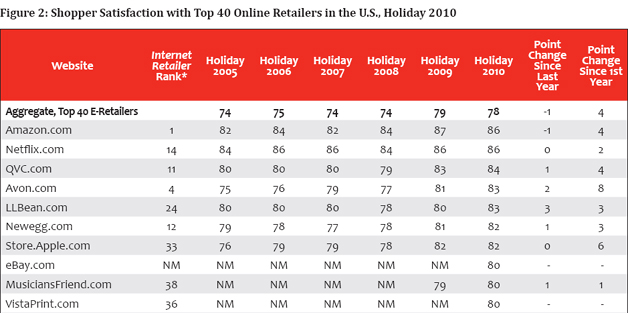 Financial terms of the acquisition have not been disclosed, and it is subject to customary closing conditions, but the companies expect it to close in the first quarter.
According to a Reuters report back in September, Amazon had offered to buy LoveFilm for about $312 million, but this was never confirmed, and could certainly have changed greatly since then.