Google is being criticized by advocacy group Consumer Watchdog for gathering private information from WiFi networks in Germany via its Street View cars.
The gathering of private information surfaced because the German government raised concerns about Google's data collection leading the company to audit its practices.
Google says the collection of private information from WiFi networks in Germany was unintentional. "The engineering team at Google works hard to earn your trust — and we are acutely aware that we failed badly here. We are profoundly sorry for this error and are determined to learn all the lessons we can from our mistake," Google said in its blog post.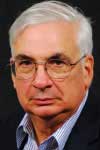 Consumer Watchdog said appropriate government agencies must act to ensure that the information is completely deleted from Google's massive global network of servers.
"The takeaway from this incident is the clear need for government oversight and regulation of the data all online companies gather and store," said John M. Simpson, advocate with Consumer Watchdog.
Google said it is stopping its Street View cars from collecting any WiFi network data and it will begin offering SSL encryption on its search engine this week.
"We're delighted they are finally doing this," Simpson said. "Now Google needs to factor privacy in from the beginning of all projects, rather than simply gathering as much data as it can, simply because it can."