Consumer Watchdog today called on the Justice Department to guarantee that its ongoing antitrust probe of Google's business practices include an investigation into if the company is manipulating its search results to favor its own products.
The nonprofit advocacy group said it sent a letter to Christine Varney, Assistant Attorney General for Antitrust Division, after news that the European Commission had received three complaints against Google alleging the company manipulated search engine results in an anticompetitive way.
Also this week U.K. based price comparison site Foundem filed papers with the Federal Communications Commission with examples of how Google products were allegedly favored in its search results.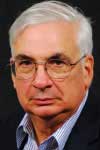 "We know and appreciate that your department is conducting an ongoing antitrust investigation of various business practices by Google, some of that related to the proposed Google Books settlement," wrote John M. Simpson, consumer advocate.
"Today I write to call upon you to ensure that included in that probe is consideration of how Google may use its search algorithms to manipulate Internet search results to favor its own products."
With around 70 percent of the search market in the U.S., Consumer Watchdog says Google is effectively the Internet's gatekeeper for most consumers. The group says whether a website is ever visited can depend entirely on where it lands in Google search results.
"As part of your continued antitrust investigation we call on you to shine a light on Google's black box, and require it to explain what's behind search results," Simpson wrote.
"If, as it appears, Google is tweaking results to further its narrow agenda, this anticompetitive behavior must be stopped."